Josh Macklin is the Head of Business Intelligence at Silverstream Technologies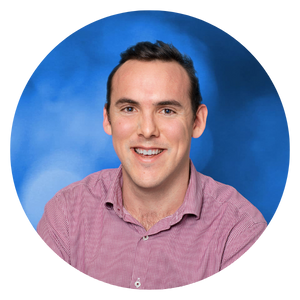 I joined Silverstream in January 2019 as a Project Engineer. Coming in at a time when the business was relatively small meant that I was responsible for all aspects of my first project, including customer requirements, contract review, engineering design, supply chain, installation and commissioning. I was responsible for managing a first-of-type retrofit installation on the Methane Patricia Camila, a Liquified Natural Gas carrier for Shell Shipping, which was delivered in November 2020.
In January 2021, I took on the role of Product Development Lead where I was responsible for managing the company Research & Development programme and overall performance of the technology. Whilst delivering the R&D programme, I identified the need to further develop the tools and processes required for informing on system performance so that we could support a rapidly growing customer base. In January 2022, I was promoted to Head of Product Development and tasked to grow and develop a multi-disciplinary team dedicated to measuring and informing on technology performance using data.
Since October 2022, I have moved to the role of Head of Business Intelligence with a focus on how we utilise data across all functions to help drive decision making and further company growth. It's been great to have the space to learn and develop at Silverstream. The opportunities have been fantastic, and I am looking ahead to an exciting future as the company grows.
5 ways to attract maritime talent in Singapore
Singapore's maritime sector has long been a cornerstone of the nation's economy and a global hub for maritime activities. However, in an era of rapidly advancing technology and evolving sector dema...
The changing landscape of compensation and benefits in maritime
In today's rapidly evolving maritime sector, understanding the intricacies of compensation and benefits has become paramount. The dynamics between individuals and their compensation packages in the...
Results from the Superyacht Captain Survey Revealed
The world of superyachts, with their opulent luxury and breathtaking oceanic journeys, has long captivated the imagination of those seeking a unique and exhilarating career path. At the helm of the...
The most important people issues in maritime
In the ever-evolving world of maritime and employee relationships, the adage holds true: "The more I know, the more I realise I don't know." Let me start by telling you what I do know…. The relatio...
Results from the Senior Maritime Executive Survey 2023 revealed
In the vast expanse of the maritime industry, the horizon is ever-shifting. As we stand at the helm, our role as senior executives is not merely to maintain course but to chart a journey toward the...
Results from the Superintendent Employment Survey 2023 revealed
People strategies across ship management continue to dominate conversations but this year we have seen a notable shift from a need to not just attract new talent but a heightened focus on retaining...
Global Leaders in Maritime Breakfast Conference
On Tuesday the 12th of September, Faststream Recruitment will be hosting our Global Leaders in Maritime Breakfast Conference, part of London International Shipping Week. This is an exclusive event ...
Faststream expands operations into Denmark
Faststream Recruitment, shipping, maritime and energy specialist recruitment agency, has announced the expansion of its operations into Denmark. The expansion is a strategic move aimed at increasin...
Faststream Recruitment Group Appoints Martin Bennell as Chief Operating Officer
Faststream Recruitment Group, a global people specialist, is pleased to announce the promotion of Martin Bennell to the position of Chief Operating Officer. Bennell, who has been with the company s...
Results from the Singapore Maritime Employer & Employee Surveys revealed
The maritime sector is experiencing a time of transformation. As the talent market continues to transition and become increasingly complex, maritime businesses will need to understand candidate tre...
The Talent Market in Transition – A Lunch Forum by Singapore Maritime Foundation and Faststream Recruitment
April 2023 saw the international community gather for the much anticipated Singapore Maritime Week, held from the 24th to the 28th of April 2023. The week encompassed a diverse collection of flagsh...
Maritime Sales Survey 2023 Results Revealed
The maritime sales landscape continues to transform, as the market changes and becomes increasingly complex. In response to these changes, we've seen that maritime businesses are seeking to grow an...