Josh Macklin is the Head of Business Intelligence at Silverstream Technologies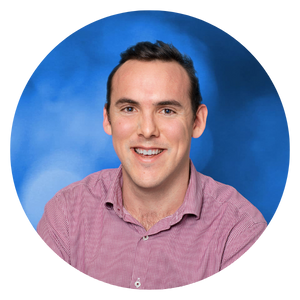 I joined Silverstream in January 2019 as a Project Engineer. Coming in at a time when the business was relatively small meant that I was responsible for all aspects of my first project, including customer requirements, contract review, engineering design, supply chain, installation and commissioning. I was responsible for managing a first-of-type retrofit installation on the Methane Patricia Camila, a Liquified Natural Gas carrier for Shell Shipping, which was delivered in November 2020.
In January 2021, I took on the role of Product Development Lead where I was responsible for managing the company Research & Development programme and overall performance of the technology. Whilst delivering the R&D programme, I identified the need to further develop the tools and processes required for informing on system performance so that we could support a rapidly growing customer base. In January 2022, I was promoted to Head of Product Development and tasked to grow and develop a multi-disciplinary team dedicated to measuring and informing on technology performance using data.
Since October 2022, I have moved to the role of Head of Business Intelligence with a focus on how we utilise data across all functions to help drive decision making and further company growth. It's been great to have the space to learn and develop at Silverstream. The opportunities have been fantastic, and I am looking ahead to an exciting future as the company grows.
​Martin Bennell announced as keynote speaker at CMA Shipping
With the world-renowned CMA Shipping Conference fast approaching, we are excited to share that Martin Bennell, Managing Director – Europe, Middle East, Africa and the Americas of Faststream Recruit...
​Maritime and Energy Events to attend in 2023
​2023 is set to be one of the greatest years for events taking place across the diverse world of maritime and energy. We attended many extraordinary events in 2022, but in 2023, we look forward to ...
Superintendent Employment Update - Winter Edition
Listen to this insightFollowing the launch of our Superintendent Report in the summer, we have continued to monitor the trends in employment and recruitment in the superintendent profession from b...
7 Hiring Trends in Shipbroking for 2023
Listen to this insight​The commercial shipping sector is booming, particularly in the world of shipbroking. As a result, we have witnessed the demand for shipbroking professionals reach an exponent...
5 ways to set your new hire up for success
Listen to this insight​Despite common misconceptions, the hiring and onboarding process doesn't end once your new hire has joined you. It's not just the first day, or even the first week that is fu...
Fail to plan, prepare to fail
If you are a maritime leader and succession planning is not the top talking point of your people strategies, you are not alone. Yet, in an ever-changing marketplace, I am becoming a strong advocate...
How and why upskilling can improve career growth in Maritime and Shipping
We live and work in a time where job security no longer comes from being employed, but from being employable. So, how do you remain employable in today's fast-changing maritime sector?Well as the A...
Results from the Naval Architecture Employment Survey 2022 Revealed
In June and July this year, we conducted an extensive, global survey and connected with thousands of Naval Architects and Marine Engineers to gain a unique insight into their views, opinions, and f...
Why do candidates withdraw from job offers?
Let me start by saying that whilst some candidates do withdraw from a job offer, this is not the norm. Changes in the marketplace have influenced some candidates to withdraw from job offers and the...
How to keep your new employee engaged - from job offer to start date
​You have spent time attracting and interviewing candidates. You have made a great job offer, and this has been accepted by your favourite candidate. They have signed the contract, handed in their ...
How to get your job offer accepted
You have put the time and effort into recruiting for your job opening and you have identified the best candidate for your role. Now you are ready to make the job offer that will secure them as a ne...
Superyacht Chief Officer Job Profile
At Faststream Recruitment, we love to speak with Shipping and Maritime professionals to hear about their careers in Maritime and Shipping. We were delighted to have the opportunity to speak with An...