Back to Clients
About V.Group
​​Faststream is delighted to enter into a recruitment partnership with V.Group to support their extensive recruitment drive. Their mission is to continue building their business and enhancing vessel operations across the globe. As their recruitment partner, we will be providing V.Group with the best talent the industry has to offer.
If you are looking to establish a successful shore-based shipping career, this is your opportunity to join a highly reputable business.
V.Group is a global leader in ship management and marine services. They are committed to adding value to vessel operations across the globe. What makes V.Group different is their passion and unparalleled industry knowledge.
Operating globally means that V.Group work across numerous time zones, providing each and every one of their clients with a best-in-class service. V.Group pride themselves on their professional ability to support clients operating across each individual sector in the world of shipping. Including, Ship Mangement, Technical Services, Crew Management, Crew Services, Supply Chain, and Insurance.
As an independent service provider, they offer extensive value to their customers and make it their mission to ensure high standards across the industry.
Find out more about:
​
Joining V.Group
​Joining V.Group means that you will be a crucial part of making a change to the shipping industry.
You will be joining a true global leader in ship management and marine services, providing support to the commercial shipping, cruise, energy, and defence industries.
You'll be joining a global, yet culture driven team.
V.Group have approached Faststream Recruitment to carry out a recruitment campaign aimed at hiring 16 Fleet Safety and Performance Coaches across Europe (Romania and Bulgaria as target countries) and India. Meaning you will be joining a business that has access to an international network of over 44,000 seafarers across all sectors. Supported by an onshore team of over 3,000 colleagues in over 30 countries and 60 offices around the world.
The Fleet Safety & Performance Coaches will be tasked with building and maintaining a high-performing safety culture onboard the vessels, supporting ship management operations.
​
V.Group Purpose
​V.Group strive to deliver safe and compliant operations across the shipping, cruise, energy and defence sectors. With an incredible 35 years in business, they are dedicated to supporting their customers to reach their business goals. As a result, V.Group have established a strong and well-renowned reputation across the shipping industry.
As a contributing member of the Maritime Anti-Corruption Network (MACN) they have also made it their purpose to help steer the maritime industry towards a future free of corruption. You could be a part of that purpose.
Lead by their five key values, V.Group also make it their mission to position safety at the heart of everything they do, delivering excellence in each individual area that they operate.

​
​V.Group Values
We Care
About our colleagues, our customers and our company
We challenge
By innovating to keep us and our customers ahead of the competition
We collaborate
By connecting and communicating to ensure alignment
We are consistent
Always operating in a safe and regulatory compliant way
We commit and deliver
And always aim to keep our promises
​
Employee Rewards
​V. Group take pride in the success of their employees. They make it their mission to show each individual employee that they value their dedication to their roles within the business.
By embarking on a career with V.Group you can expect to receive a market leading salary and comprehensive benefits package.
​
Career Progression
​V.Group offer an exciting range of career opportunities. Along with the chance for you to truly enhance your career. If you have the ambition of moving your career from ship to shore, a role with V.Group could be perfect for you.
V.Group understand the importance of providing each individual with the opportunities for significant global career growth and personal development.
We recognise that our colleagues are key assets, enabling us to exceed customers' expectations at all times. That's why we aim to attract, recruit, develop and retain the best people in the world.

​
Location
As a leading independent provider of maritime support services, V.Group currently operate in 30 countries around the world. However, the key roles that Faststream will be recruiting for are based in Eastern Europe and India.
​


Current career opportunities with V.Group

Register for future opportunities with V.Group
Register for future opportunities at V.Group

How to apply
If you would like to apply for any of the roles at V.Group you can apply via the following way:
Apply directly to the job role on the Faststream website

Contact Paulina Klejniak or Jon Tay on the contact details below:
​
Contact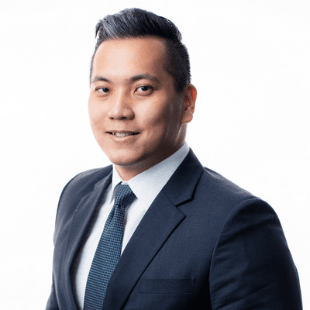 Jon Tay - Key Account Manager - V.Group
Opportunities across Asia-Pacific
Office hours: 09:00 - 18:00 SGT
​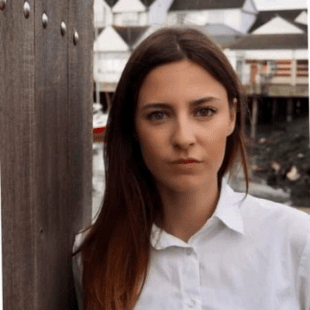 Paulina Klejniak - Key Account Manager - V.Group
Opportunities across Europe
Office hours: 08:30 - 17:30 GMT
​Search for jobs with V.Group