On Tuesday the 12th of September, Faststream Recruitment will be hosting our Global Leaders in Maritime Breakfast Conference, part of London International Shipping Week. This is an exclusive event dedicated to insights and strategies addressing the most important people issues in the maritime sector.
The conference will bring together a group of senior-level maritime executives to engage in a transformative discussion about the current and future workforce of our industry. Our goal is to address the most important people issues in the maritime sector.
Mark Charman, CEO & Founder of Faststream Recruitment will share valuable insights from our extensive employment surveys and present the key findings that will shape the future of maritime talent, retention, and attraction.
​In addition to Mark's presentation, Martin Bennell, Chief Operating Officer of Faststream Recruitment will moderate an esteemed panel of maritime executives who will share their expertise to explore a range of pertinent topics.
We are delighted to be joined on the panel by: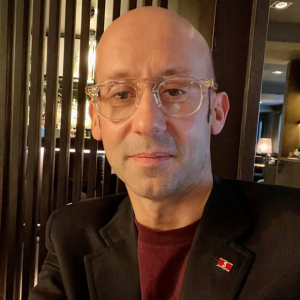 Ian Hampton has worked within shipping and shipping logistics his entire career, starting his time at Sea as a Deck Officer, and ending his sea career having worked onboard Cunard Line before transferring ashore within the wider Carnival Corporation & PLC.
For the last 10 years, Ian has worked for Stena, initially in Northern Marine as their Group HR Director, responsible for shore employees as well as the Commercial Business Unit Northern Marine Manning Services, responsible for the provision of Seafarers. For the past five years, he has been within Stena Line, initially as the Chief People, Communications and Sustainability Officer and since the last year as Chief Operating Officer responsible for the fleet of vessels, Government Affairs, safety and security including all of the crew onboard.
Since the UK's decision to leave the EU as part of his role Ian has been responsible for navigating the effects of Brexit, to ensure the Company and its customers are prepared for the changes.
Chuck Kemper leads the human resources function, security and facilities for the organization. He has over two decades of leadership experience in the human resources field.
Prior to joining ABS in 2021, Kemper was the SVP of Human Resources at Wood, where he led the function for their 17,000 person, $4 billion Asset Solutions Americas business. Before joining Wood, he served in roles as VP, Talent Management and Development and VP, U.S. and Latin America during a seven-year tenure at Worley. Prior to that, he worked 14 years for Aker Kvaerner with his last role being Vice President of HR for the global Oil, Gas, Process & Energy division.
Kemper graduated from Cornell University with a Bachelor of Science degree in Civil and Environmental Engineering and received his MBA degree from Xavier University. He lives in Houston, USA with his family.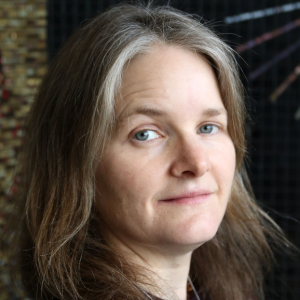 Cat Savage is the Technical Assurance and Capability Director at BMT working across BMT's global business in Maritime, Environment, Defence & Security, and Asset Management & Sustainment.  In addition to this, Cat is an Honorary Professor at UCL Mechanical Engineering having previously held the position of MoD Chair in Naval Architecture. Cat trained as a Naval Architect at the University of Southampton at undergraduate and post graduate level and has spent over 25 years working in industry, the MoD and academia which has provided her with a really exciting and varied career to date. In a voluntary capacity, she holds positions as the President of the Royal Institution of Naval Architects (RINA) and Chair of the Board of Trustees, as well as providing support to the RNLI as a member of their Technical Committee, and to the IMarEST as Vice-Chair of their Naval Engineering Special Interest Group. Cat is a Fellow of RINA, a member of IMarEST and the Royal Corps of Naval Constructors and a Chartered Engineer.
​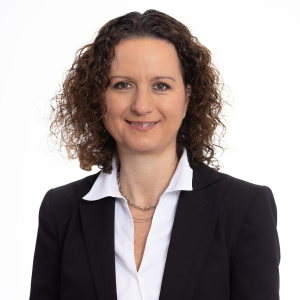 Krystyna began work experience in Greece in 2000 in the technical department of a tanker management company moving to become a junior technical superintendent. Having worked through various roles including HSEQ, Vetting and finally becoming Marine Manager for a medium-sized tanker management company. She then joined Phillips 66 in 2012 in the Marine Risk Management team moving through various leadership roles including technical, vetting, commercial, and finally marketing.
She joined JFS in 2020 as the Managing Director of the Tankships division running a fleet of tankships and is now Head of the Maritime Transport Division, responsible for Tankships and Fendercare businesses.
Q & A
The conference will finish with Q & A from the audience to the panellists.
​
Also in attendance from Faststream Recruitment will be Adam Graves, Director of Marine & Energy, Kelsey Purse, Director of Shipping, and Sebastian Zuliani, Associate Director of Shipping.
​