​
At Faststream Recruitment, we love to speak with Shipping and Maritime professionals to hear about their careers in Maritime and Shipping. We were delighted to have the opportunity to speak with Martin O'Sullivan, Technical Superintendent at Northern Marine Management to uncover more about his career journey and future aspirations for his maritime career.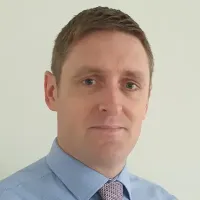 When did you begin your career as a Technical Superintendent?
My career as a Technical Superintendent began in 2020 when I joined Northern Marine Management. It was the next natural step in my career and something that I have proudly been working towards.
When did you know that you wanted to work in the Maritime Industry and what led you to become a Superintendent?
Growing up on the Atlantic coast I have always felt drawn to the sea and a career in maritime inevitably matched my interests and passion. I have also always been good at fabrication and fixing machinery, so that combination led me to pursue a career in marine engineering and sail as a Chief Engineer.
My progression into the role of Superintendent has been a result of me sailing through all the ranks, from an Engineering Cadet to a Chief Engineer. Once I was promoted to Chief Engineer, I knew that I wanted to continue climbing the career ladder and I would not be satisfied remaining as a Chief Engineer for the rest of my career. The next logical step was to work towards becoming a Technical Superintendent, so I put the work into achieving that career goal.
What route did you take to pursuing your professional career?
Whilst studying at Secondary School, I was advised by a career's guidance tutor that a career in Marine Engineering could be a great option for me. Pursuing this, I spent three years studying at college where I gained a Diploma in Marine and Plant Engineering. After which, I completed my seagoing phase as an Engineer Cadet. Later I was proud to be passing my OOW and joining my first ship as a Junior Engineer.
What does your current role entail as a Technical Superintendent at Northern Marine Management?
As Technical Superintendent, I ensure that all company vessels under my control are maintained in a safe and seaworthy condition under the requirements and instructions issued by the client, the company's senior management team, as well as flag state administrations and classification societies.
How has your career progressed since you first started in the industry and what have you done to get from Engineer to Superintendent?
I first went to sea as an Engineer Cadet in 2004 and completed my OOW in 2005. Since then, I have progressed through the ranks at sea, while sailing on a variety of vessel types including, MR, Aframax, VLCC's and LNG Tankers. I also completed two further periods in College to attain my Second Engineer and Chief Engineer Certificates of Competency.
Besides the required professional qualifications, what skills and traits do you think are important for Superintendents and Engineers to possess in the industry today? Do you think these will change in the future?
The skills and traits that I believe are required are technical ability, inquisitiveness, a willingness to learn, to be open to new ideas and most importantly to be a team player. These traits have always been required in this industry and I believe they will be in the future.
What advice would you give to individuals wanting to pursue a career in maritime, particularly working towards becoming a Superintendent?
You need to be certain that this is the career that you want to pursue and to do your research. Life at sea can be challenging and isolating at times, you will miss family and special occasions but the experiences you will have, the sights you will see and the people, colleagues and friends you will meet along the way make it incredibly rewarding.
As soon as you are eligible to attain the next Certificate of Competency, just to go for it and do not put it off. These professional certificates are a great way to show personal and professional development and provide more opportunities for future career paths at sea and ashore.
What is the most challenging and rewarding aspect of your role? Has this changed throughout the years?
The most rewarding aspect of my role has not changed from when I first went to sea, the satisfaction that you get from a job well done from any menial task to a major overhaul.
The most challenging aspect of my current role is the problem solving required when an issue arises on a ship. I am not physically there to witness the issue first-hand, so all my knowledge and experience is required to provide support remotely. Modern technology helps, of course.
How did you hear about the opportunities with Northern Marine and what was the interviewing process like for you?
During my time at sea, I had heard of Northern Marine and of the opportunities, they provide to individuals moving ashore. I had also sailed with many Senior Engineers, who later made the move from sea to shore through Northern Marine.
The interview process was straightforward but thorough. At the start of the process, I was interviewed by Kevin McCart, Principal Consultant at Faststream Recruitment and a telephone interview was arranged with Northern Marine. I was invited to a further face to face interview, and at the end of the interview, I was thrilled to be offered the position.
What attracted you to the role and joining Northern Marine?
I wanted to make the move to Superintendent and started researching the role and what maritime companies were hiring. My research concentrated on the job itself but also where the job was located and how suitable it was for my family and I. Northern Marine Management was the employer of choice for me for many reasons. The company provides great employee benefits, has a strong industry reputation and with their Headquarters in Glasgow, Scotland, it was a desirable place to relocate to.
Where in the world has your career taken you?
During my time as a seafarer, I have had the opportunity to visit over seventy different countries, on all the continents apart from Antarctica. I've also had the chance to complete many of the 'rites of passage' for a seafarer, including, sailing the Suez, Panama and Kiel Canals, rounding Cape Horn and Good Hope, crossing the Indian, Atlantic and Pacific Oceans. Sailing the Mediterranean, Red, Black, Baltic, and North seas. I have crossed into the Arctic Circle, crossed the equator, and crossed the International Date Line. After over 15 years working at sea, I am now based in Scotland and look forward to many future opportunities to travel in my role as Superintendent.
What has been the most memorable moment in your career?
The most memorable career moment that I have had was when I was officially handed my Chief Engineers Epaulettes. It was so rewarding and felt like the culmination of everything that I had strived for from my first day at sea as a cadet. I expect I will have many more memorable career moments in the years ahead in my new shore-based career.
How do you expect your role to progress at Northern Marine Management?
With Northern Marine Management I not only see the opportunity to develop my skills and build on knowledge but also the pathway to progress into fleet management and beyond.
If you would like to find out more about the fantastic opportunities we are recruiting exclusively on behalf of Northern Marine Management, be sure to visit our dedicated page here.