At Faststream Recruitment, we take pride in the success and ambition of our employees. We caught up with Ross McGrane, a Lead Consultant of our Shipping Division to hear about his career with Faststream.
​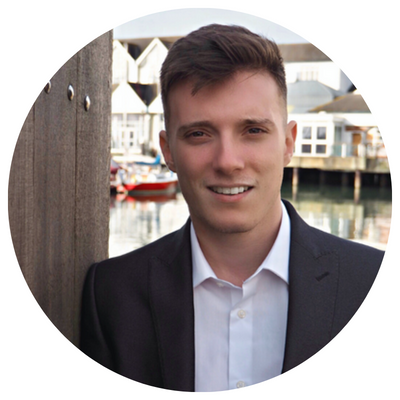 When did your career with Faststream Recruitment start and what initially attracted you to the role and business?
I joined the business as an ambitious university graduate. I knew I wanted to go straight into the working world, in an environment where I could learn and make money. Honestly, that's what attracted me to Faststream. The earning potential sounded incredible, and I loved the idea of joining a well-established business with a great reputation.
Knowing a few people who worked in recruitment, I had a basic understanding of the potential rewards on offer and the job itself. I liked the appeal of building professional business relationships and communicating with internal and external stakeholders. I have loved speaking to people my entire life, I just didn't know you could make money from it.
Was the role what you expected it to be?
To be honest, no. It was a lot harder than I had anticipated. The first year working in recruitment put me through my paces. Having said that, it was an important lesson that pushed me to learn more about the shipping and maritime industry, enhance my human skills and build an incredible amount of resilience.
Looking back, that first year was worth it, but I won't forget the challenges that came with it.
You recently took a break from your career with Faststream, what were some of the learnings you had during this time?
I went to work for a start-up recruitment company, which had a hugely different cultural environment and required a different mindset. It quickly made me realise how much work I had put in over the years to build my business relationships at Faststream and how valuable they were.
I had to start from nothing, and it was challenging. It was evident that the time I had dedicated to recruitment and building my division wasn't luck, it was through sheer hard work.
When did you decide to come back to Faststream and how was the process?
I started to think about the prospects of returning to Faststream in the summer of 2022. With the business experiencing exponential growth, I had seen attractive internal job adverts on social media and knew they were looking to grow the team.
I am a firm believer in never burning your bridges. Having departed on good terms I wasn't hesitant to contact my previous Manager, who is now an Associate Director of the business.
We had an open and honest conversation and agreed on taking the process further which was to meet with Martin Bennell, Managing Director – EMEA.
Before I knew it, I was out meeting the team again, I had a signed contract of employment in my hands and a start date in my diary. Everyone involved in the hiring process made the transition back into the business extremely easy and stress-free.
What did you miss about your role?
I missed the opportunities the role offered. Such as, speaking to my valued clients, supporting them with their recruitment needs as their trusted advisor, the thrill of chasing down new business, and the amazing financial incentives.
I also missed working in the shipping and maritime industry. It is one of the most important industries in the world. Nearly everything comes from ships and it's fascinating to know you are part of that process.
What did you miss about Faststream's business and internal culture?
Faststream provides the perfect environment for people with the hunger and ambition to succeed. The business gives you all the tools, training, and advice that you will need for success. It's then up to you to use them and establish yourself as a successful recruitment consultant. You have autonomy with what you are doing but will always have a support system around you.
The social culture is great too. There is a fantastic comradery between the teams, and you foster relationships for life. Even during my time away from the business, I was still in contact with my colleagues at Faststream. So, it was nice to know that when I came back, I would feel like these relationships had not changed.
Your role before returning to Faststream was a remote position, what did you miss about being in the office and what did you not like about it?
I would have to say the people. Working at home is great in certain situations but I missed the comradery and the ability to speak to people in the moment.
The best conversations happen when you have a fleeting idea or question that you can discuss there and then. There have been times when a conversation has directly led me to make a placement.
There are a lot of difficulties in recruitment and having people around you to share your frustrations and successes is important.
The office has a fast-paced environment and a real buzz about it that pushes you to work hard and do better. Being around people every day boosts my energy and my mood. In turn, I am more successful and motivated. Of course, going to the pub on a Friday after work is always a bonus.
You have had a successful recruitment career, what have you done to achieve this success?
I believe my success has come from being consistent and turning up with the right mindset every day. I have learnt that your attitude towards work contributes to your success and therefore I have tried to remember this each day, even through challenging times.
You also need to be open to identifying your weaknesses, learning from them, and then working on them to ensure you keep progressing.
What skills do you think it takes to be a successful recruitment consultant?
In recruitment, you get a lot of setbacks and there are times when things don't work out. Having the internal resilience and determination to keep going is important. If you can't do that your recruitment career will be short-lived.
Having good human skills is crucial. You will be dealing with people from diverse backgrounds and seniority levels every day and you need to be able to communicate with them efficiently. With that comes the ability to understand what your clients and candidates want. That needs to be always at the forefront of your mind.
Of course, you need to be ambitious and have the desire to do well. Business isn't going to come looking for you. You need to pick up the phone and take initiative; even when the going gets tough. You need the desire to be the best recruitment consultant that you can be, that is what will drive you.
What advice would you give to someone considering a career in recruitment?
The harder you work, the more successful you will be, and in turn the more you will be rewarded. That will be a huge motivator in wanting to work hard each day. Also, go out of your way to be the best recruitment consultant you can to your clients and candidates. Knowing that you have placed someone in their dream role gives you a sense of purpose and nothing will beat that feeling.
What are your plans to progress in your role at Faststream?
The goal is to continue striving to be the best I can be, and I'd like to share this knowledge with new consultants that we welcome into the business.
I have ambitions to progress into a more senior role and one day I would love to be the highest achiever in the business…or aim to be.
What advice would you give to yourself if you could go back to your first year in recruitment?
Think long-term, not short-term. Follow the processes and listen to your peers. Recruitment is like a marathon with short sprints in between. Don't focus on the end goal so much, focus on what you are doing each day.
Lastly, just enjoy it. If you are doing all the right things and using the training you are given, you will do well. If not, someone will be there to steer you in the right direction.
​If you are interested in a career with Faststream, please get in touch by filling out the form below.
​
Faststream expands operations into Denmark
Faststream Recruitment, shipping, maritime and energy specialist recruitment agency, has announced the expansion of its operations into Denmark. The expansion is a strategic move aimed at increasin...
Faststream Recruitment Group Appoints Martin Bennell as Chief Operating Officer
Faststream Recruitment Group, a global people specialist, is pleased to announce the promotion of Martin Bennell to the position of Chief Operating Officer. Bennell, who has been with the company s...
Results from the Singapore Maritime Employer & Employee Surveys revealed
The maritime sector is experiencing a time of transformation. As the talent market continues to transition and become increasingly complex, maritime businesses will need to understand candidate tre...
The Talent Market in Transition – A Lunch Forum by Singapore Maritime Foundation and Faststream Recruitment
April 2023 saw the international community gather for the much anticipated Singapore Maritime Week, held from the 24th to the 28th of April 2023. The week encompassed a diverse collection of flagsh...
Maritime Sales Survey 2023 Results Revealed
The maritime sales landscape continues to transform, as the market changes and becomes increasingly complex. In response to these changes, we've seen that maritime businesses are seeking to grow an...
Faststream Recruitment appoints Lorenzo Agatiello to lead growth in Asia-Pacific
Global people specialists in shipping, maritime and energy recruitment have appointed Lorenzo Agatiello as Director. Lorenzo has joined the Faststream Recruitment Group's leadership team and will b...
5 hiring trends in energy for 2023
Listen to this insight​​The energy sector has experienced a lot of change over the past few years. Using our market expertise, we have put the energy sector under the microscope. We look at the hir...
​Martin Bennell announced as keynote speaker at CMA Shipping
With the world-renowned CMA Shipping Conference fast approaching, we are excited to share that Martin Bennell, Managing Director – Europe, Middle East, Africa and the Americas of Faststream Recruit...
​Maritime and Energy Events to attend in 2023
​2023 is set to be one of the greatest years for events taking place across the diverse world of maritime and energy. We attended many extraordinary events in 2022, but in 2023, we look forward to ...
Superintendent Employment Update - Winter Edition
Listen to this insightFollowing the launch of our Superintendent Report in the summer, we have continued to monitor the trends in employment and recruitment in the superintendent profession from b...
7 Hiring Trends in Shipbroking for 2023
Listen to this insight​The commercial shipping sector is booming, particularly in the world of shipbroking. As a result, we have witnessed the demand for shipbroking professionals reach an exponent...
5 ways to set your new hire up for success
Listen to this insight​Despite common misconceptions, the hiring and onboarding process doesn't end once your new hire has joined you. It's not just the first day, or even the first week that is fu...