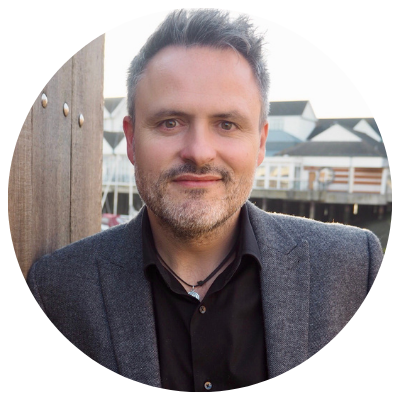 ​Jake Jessey, Associate Director at Faststream Recruitment in Southampton, UK shares an insight into his day managing a successful marine and energy recruitment division.
​
5:00 am: On a working day, I like to wake up early and set my day up for success. My alarm goes off at 5:00 am and I am straight out the door for a morning dog walk and coffee. As soon as I am back, I am onto my mobile phone to start organising my day.
This includes prioritising my actions for the day, scheduling social media posts for LinkedIn, and engaging with my online maritime network.
7:15 am: My commute to work begins. It's a 45-minute car journey, so I put on a motivational podcast to get my mind going.
8:00 am: I arrive at the office. We have a great flexible working policy, but I like to get in early. It has become part of my routine and it gives me the bonus of missing the traffic.
I make it a priority to be in the office and working before anyone in my team so that I can welcome them and say good morning when they arrive. As a manager, I wouldn't feel comfortable coming in later when my team are already there, working hard.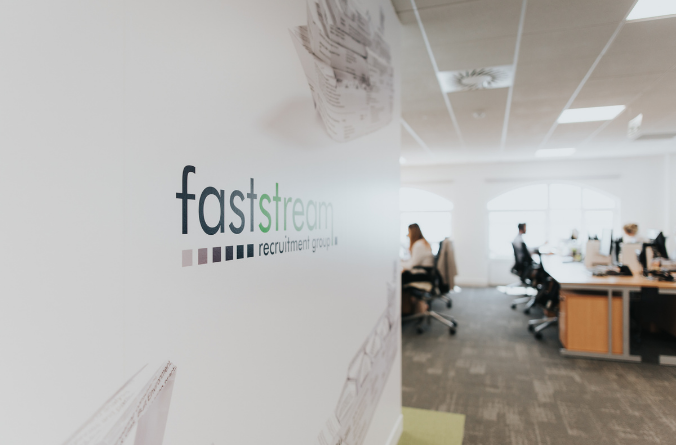 ​
8:15 am: After catching up with some colleagues, I immediately action applications that have come in overnight. I have a rule in my mailbox that organises applications to go into one inbox. It's great for being efficient with my time and applications are a high priority in recruitment.
9:00 am: All my team are in, so it's time to go through their plans of action for the day. We do this in an informal setting at their desks to understand their priorities for the day. I also see if anyone has any individual concerns or anything that I can help them with.
10:00 am: Time for the marine and energy team meeting in the board room to discuss key objectives for the week, share updates on the clients we are working with, and the roles we are recruiting for.
10:30 am: Back to the desk because it's time to start speaking with candidates in my network, who I know will be great for the many energy roles that I am recruiting for. I have an extensive but niche network that I have built up over the years and therefore I always have a group of energy and marine professionals that I will discuss opportunities with.
1:00 pm: Wow, is that the time? The mornings always go so quickly. I best take a break for lunch.
I usually bring a healthy lunch from home but today I want to stretch my legs and take a walk into town with some of the team. We have a sociable company culture at Faststream, so there is always someone to take a lunch break with. We even have a Faststream running club, which some of my team are part of.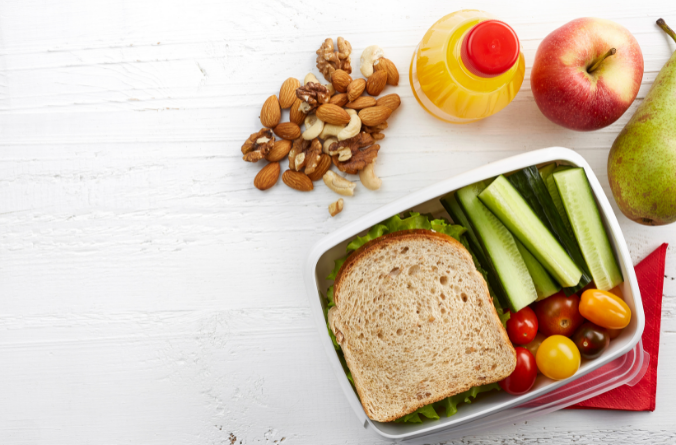 ​
2:00 pm: After a delicious lunch with the team, it is time to run a training session with some of the recruitment consultants. Each consultant has a list of clients they want to connect with, so today it is time to understand how they are progressing with their clients and forward pipeline.
3:00 pm: I have some client and candidate calls to make myself; that is my objective for the next couple of hours. No day is the same but dedicating time in my diary for these calls is crucial to success.
4:00 pm: One of my long-standing clients has a new urgent requirement for a Marine Operator. After taking a detailed job order, it's time to start engaging with candidates for this role.
5:00 pm: After a productive day in recruitment, it's time to head home to see the family but before I do that, I always ensure that I am organised and have a clean desk for another productive day tomorrow.
If you're interested in a career with Faststream, please get in touch by filling out the form below.
​
​Martin Bennell announced as keynote speaker at CMA Shipping
With the world-renowned CMA Shipping Conference fast approaching, we are excited to share that Martin Bennell, Managing Director – Europe, Middle East, Africa and the Americas of Faststream Recruit...
​The Cruise Survey 2023 – Take part
​Calling all cruise professionals, the cruise survey is back for its second year, and we would love for you to take part. Take part in the survey here​How long will the survey take? We understand t...
​Maritime and Energy Events to attend in 2023
​2023 is set to be one of the greatest years for events taking place across the diverse world of maritime and energy. We attended many extraordinary events in 2022, but in 2023, we look forward to ...
Superintendent Employment Update - Winter Edition
Listen to this insightFollowing the launch of our Superintendent Report in the summer, we have continued to monitor the trends in employment and recruitment in the superintendent profession from b...
7 Hiring Trends in Shipbroking for 2023
Listen to this insight​The commercial shipping sector is booming, particularly in the world of shipbroking. As a result, we have witnessed the demand for shipbroking professionals reach an exponent...
5 ways to set your new hire up for success
Listen to this insight​Despite common misconceptions, the hiring and onboarding process doesn't end once your new hire has joined you. It's not just the first day, or even the first week that is fu...
Fail to plan, prepare to fail
If you are a maritime leader and succession planning is not the top talking point of your people strategies, you are not alone. Yet, in an ever-changing marketplace, I am becoming a strong advocate...
How and why upskilling can improve career growth in Maritime and Shipping
We live and work in a time where job security no longer comes from being employed, but from being employable. So, how do you remain employable in today's fast-changing maritime sector?Well as the A...
Results from the Naval Architecture Employment Survey 2022 Revealed
In June and July this year, we conducted an extensive, global survey and connected with thousands of Naval Architects and Marine Engineers to gain a unique insight into their views, opinions, and f...
Why do candidates withdraw from job offers?
Let me start by saying that whilst some candidates do withdraw from a job offer, this is not the norm. Changes in the marketplace have influenced some candidates to withdraw from job offers and the...
How to keep your new employee engaged - from job offer to start date
​You have spent time attracting and interviewing candidates. You have made a great job offer, and this has been accepted by your favourite candidate. They have signed the contract, handed in their ...
How to get your job offer accepted
You have put the time and effort into recruiting for your job opening and you have identified the best candidate for your role. Now you are ready to make the job offer that will secure them as a ne...