At Faststream Recruitment, we value the success of our employees and their hard work. We caught up with Holly Yates, Lead Consultant. In this interview, Holly shares an insight into her recruitment career, career highlights and the skills and tips that have led her to receive such a fantastic promotion.
​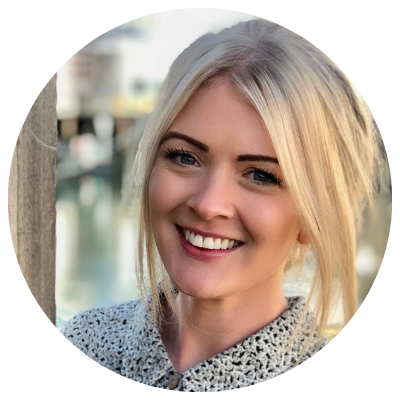 ​When did you start your recruitment career and was it what you expected?
I began my career in recruitment with Faststream Recruitment by joining the Cruise Division in 2018. I had heard such positive feedback from friends that worked in recruitment, so I decided I wanted to give it a shot. Honestly, at first, I was quite apprehensive as it was such a big career change. Luckily, I had a vast amount of knowledge of the Cruise industry from my previous role and that helped me to settle into the team very quickly.
I'm not sure what I expected but I came in with an open mind, knowing that I wanted to be successful.
You have had a great career with Faststream – what has been your most memorable moment?
I would say placing a Hotel General Manager with one of our key clients. This was within my first six months of joining Faststream Recruitment and placing such a senior candidate into a role on a 6 Star Luxury Cruise Ship was not only memorable for me but the entire team.
You were personally chosen to visit one of the Viking River Cruise Ships to represent Faststream Recruitment and stay on the river cruise, experiencing the services first-hand. What was that like and how did it make you feel in your role?
I was very lucky to be given this opportunity and it was amazing. We were given the full onboard guest experience, from the exquisite cuisine to entertainment and shore excursions. It was such a fantastic experience and I will never forget it. I felt honoured to be invited by Viking to visit one of their luxury River Cruise Ships and meet their team in person, which enabled our professional relationship to grow.
We also met some of the crew, who work incredibly hard and it was great to experience first-hand what day to day life is like for crew members on board. I was then able to share that knowledge and experience with future candidates.
You started as a Cruise sector talent specialist and transitioned into Superyacht recruitment in 2020, what skills/traits do you credit to adapting to a new role, industry and team so quickly?
I have always been hungry for success and I am determined to do well in whatever I put myself into. I am very passionate about my career, so I think when you have a genuine passion for something it shines through and you will naturally do well.
Also, I love meeting new people and learning from other successful consultants; I took the transition into the Superyacht industry in my stride. I have loved every minute of it. To be honest, it wasn't the smoothest journey at the start because I joined the team in the middle of the global COVID-19 pandemic, but being an optimistic person, I looked at the positives and considered what I could learn from it. We have now come out the other side and as both individuals and a team, we have had a very successful year.
What skills would you say that you implemented to achieve your promotion?
I had been working towards my promotion for a while and I set myself a goal to achieve it within a certain time frame, so I knew I had to push myself. I know that I have become even more resilient and used my determination to ensure I succeeded. There is always healthy competition within the team and the wider business, which I used to my advantage to ensure that I was always pushing myself that little bit further, to better myself in my career.
How do you think that you have progressed since starting with us in 2018?
I have learnt so much and I have built upon my skills to adapt to the industry. In particular, working through the pandemic has taught me a lot and shown me that hard work, determination and the right attitude always pays off.
From the day I started, I knew that I was going to love working here and I am looking forward to seeing my career progress even further at Faststream Recruitment.
What would be your top tip for anyone starting a career in recruitment?
Be resilient but also patient. Your hard work will pay off, sometimes it takes a bit of time but by sticking at it and being creative with your work strategies you will do well. You also have to want to succeed, the drive for this will take you in the right direction.
What would your top tip be for someone wanting to progress in their role?
Think outside the box and think about what else you can do to push yourself that little bit further, to become the most successful version of yourself.
If you're interested in a career with Faststream, please get in touch by filling out the form below.
​
Results from the Cruise Employment Survey revealed
Results from the Cruise Employment Survey revealed​The events of the last two years have had a substantial impact on the people working and leading in the cruise sector. With limited coverage of th...
Martin Bennell announced as Moderator at Seatrade Cruise Global
Martin Bennell announced as Moderator at Seatrade Cruise Global​We are delighted to announce that Martin Bennell, Managing Director of Faststream Recruitment Europe, Middle East, Africa and Americ...
The Superyacht Survey 2022
The Superyacht Survey 2022​Faststream Recruitment and Yotspot have collaborated for the sixth consecutive year to create a unique Superyacht survey to expose and highlight key trends about topics s...
10 signs you are ready for a new maritime job in 2022
10 signs you are ready for a new maritime job in 2022​Have you been thinking about a new job but are unsure whether to take the plunge? The New Year is the perfect time for a fresh start and securi...
Two trends that will impact your hiring plans in 2022
Two trends that will impact your hiring plans in 2022​As we approach the end of the year, I wanted to highlight a couple of key market trends in shipping and maritime, that without a doubt will imp...
How to manage counter offers
How to manage counter offersAfter putting in the hard work throughout the interview stage there is no better feeling than when you finally get offered the role. You'll probably want to celebrate y...
What do your social media profiles tell employers about you?
What do your social media profiles tell employers about you? Your social media profile may be just as important as your CV if you are looking for a new job or changing careers. According to our res...
Naval Architecture Employment Review 2021
Naval Architecture Employment Review 2021​Faststream Recruitment conducted an extensive, global survey and connected with thousands of Naval Architects and Marine Engineers to gain a unique insight...
Inside the life of a Technical Superintendent
An interview with Martin O'Sullivan of Northern Marine Management. Gain an insight into the life of a Technical Superintendent.At Faststream Recruitment, we love to speak with Shipping and Maritime...
Senior Maritime Executive Report
Senior Maritime Executive Report ​It has not been "business as usual" in the maritime sector, and it is fair to say that none of us has been through a period like this before. The people needed to ...
The Superyacht Captain Report 2021
The Superyacht Captain Report 2021Yachting is one of the most dynamic and fast-changing sectors of maritime and, the demands placed upon Superyacht Captains have never been greater. Superyachts con...
Maritime Recruitment Trends for 2021
Maritime Recruitment Trends for 20212020 has been one of the most challenging times that the maritime industry has had to face. The aftermath of this will create change in how businesses and people...