Back to Events
Start Date:

17 May 2022 - 19 May 2022

Start Time:

9:00 AM - 5:00 PM

Location:

Rotterdam Ahoy, Rotterdam
Faststream is attending Breakbulk Europe 2022 - Meet us there
​Breakbulk Europe ​is the leader in events for the global project cargo industry and the event is back for 2022, after a two-year break due to the pandemic.
Join us at the event from the 17th to the 19th of May at the Rotterdam Ahoy, Rotterdam. With over 120 countries represented at the event and exhibitors and sponsors including cargo owners, ocean carriers, freight forwarders, ports/terminals, heavy haulers, equipment companies and many more that are involved in this specialised industry it is an event not to be missed.
The event brings a great opportunity to reconnect with colleagues and new business partners and we can't wait to meet with the many people we have missed seeing over the last two years.
​Sebastian Zuliani, Associate Director of Shipping and Victoria Paterson, Lead Consultant of Commercial Shipping will both be in attendance at the event, representing the Faststream Recruitment team.
We will be attending various presentations and networking events throughout the three days.
We'd love to meet up, so please do get in contact and arrange a meeting in advance.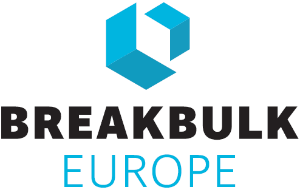 Contact Sebastian Zuliani to arrange a meeting.