Back to Clients
About Lloyd's Register
​Faststream is delighted to have been selected to enter into a global talent partnership with Lloyd's Register to support their rapid growth and transformation by delivering talented individuals who are ready to embark upon career-defining journeys.
Lloyd's Register is a global professional services company specialising in engineering and technology for the maritime industry. They are the world's first marine classification society, created more than 260 years ago to improve the safety of ships.
Their technical expertise is offered in more than 70 locations, partnering with clients in 182 countries.
They are a leading provider of classification and compliance services to the marine and offshore industries, helping clients design, construct and operate their assets to the highest levels of safety and environmental compliance.
In the drive for efficiency in the ocean economy, their Maritime Performance Services business is enabling clients to reach their full potential, combining modern digital tools with deep technical expertise.
Listen to Lloyd's Register CEO, Nicholas Brown, explain why now is such an important time for Lloyd's Register and the maritime sector here.
​​Find out more about:

Joining Lloyd's Register
Lloyd's Register are trusted maritime advisors, partnering with clients to drive performance across the ocean economy.
As an organisation, Lloyd's Register prides itself on being an industry-leading international provider of classification, compliance and consultancy services to the marine and offshore industries. Their core aim is to ensure that the maritime and shipping sector is a safer place to work, which is why they commit to supporting their global industry clients in designing, constructing, and operating their assets to the highest levels of safety and performance.
If you join the Lloyd's Register family, you will have a positive impact on this mission and the future of the organisation's success within the shipping and maritime sectors. The work that you do with Lloyd's Register could literally change lives.


Lloyd's Register Purpose
The people that make up Lloyd's Register are at the heart of what the organisation does. They take pride in working for an organisation that has a strong purpose, and mission, which is guided on principles and not profits.
Through this, Lloyd's Register has established a strong and recognisable reputation across the maritime and shipping industry for doing the right thing.
Whatever your role, you will find that Lloyd's Register is a unique place to work because of the conscience-driven culture and strong sense of purpose. As an independent organisation, Lloyd's Register invests heavily in public safety research and funds vital projects to make the industry a safer and better place to work.


Lloyd's Register Foundation
Lloyd's Register is wholly owned by the Lloyd's Register Foundation, a politically and financially independent global charity that aims to engineer a safer world through promoting safety and education.
The Foundation focuses on the most pressing global safety challenges, establishing the best evidence and insight to understand the complex factors that affect safety, and by building partnerships for change.
For a thriving ocean economy, Lloyd's Register and Lloyd's Register Foundation work together to fund research, foster industry collaboration and develop action-oriented solutions.
All of this helps them stand by the purpose that drives them every single day; working together for a safer world.
Employee Rewards
People are at the heart of Lloyd's Register and therefore as an organisation they value rewarding their employees for their dedication. Respect is an important part of the organisation's values and culture and therefore all employees are highly respected, valued, and looked after by the company.
Employees can expect to receive an outstanding and highly competitive benefits package, inclusive of a generous pension. Employee Benefits are important and are given to protect you and your family, today and tomorrow.
To recognise employee success, Lloyd's Register has designed a global reward scheme, 'The Power of Us Award' that makes it easy to acknowledge colleagues, who have made outstanding contributions to the organisation, its people and their work.


Career Progression
At Lloyd's Register, you will have the opportunity to work on large scale, £multi-million global projects. Working with an array of global brands and government organisations, you will have exposure to career development opportunities like no other.
Despite the organisation's established reputation, Lloyd's Register are scaling at rapid growth, and all employees have the potential to grow with it. Personal development and enhancing skills sets are encouraged and there is a world of opportunity to grow as an individual.
Career progression is fundamental to success and at Lloyd's Register, all employees will benefit from an established annual review process and individual career objectives that will push you forward and never hold you back, setting you up for success.
With learning and development being a huge aspect of a career with Lloyd's Register, employees can access the organisation's huge Learning Academy, which gives you the foundations to develop the skills you need for today, and your future. You'll also have access to a career development portal that will give you all the tips you need for wellbeing, performance, and planning the next step in your career.
With respect and trust being at the heart of the organisation, you will also be able to manage your own time and agree on flexible working with your manager where possible.
​

Location
Lloyd's Register is located across the globe and operates on an international scale with its clients. Therefore, the roles that we are recruiting for vary by location.
However, Lloyd's Register are offering highly flexible hybrid working patterns with a mixture of home working to promote a healthy work-life balance for their employees.

It's not the future. It's now.
Maritime Energy Transition
In the race to zero emissions, Lloyd's Register solutions, technical expertise and industry-firsts will support your safe, sustainable Maritime Energy Transition.
Ocean Economy
For a thriving Ocean Economy, Lloyd's Register is focused on funding research fostering industry collaboration, and developing action-orientated solutions.
Maritime Performance
In the drive for efficiency in the Ocean Economy, Lloyd's Register Maritime Performance services will enable their clients to reach their full potential - now and into the future.
Lloyd's Register journey of rapid transformation
Embarking on a journey with Lloyd's Register means that you will be a part of shaping the industry's future through new and innovative technology for the next generation of assets. Lloyd's Register has a long-standing history but is driven by creating tomorrow.


Current career opportunities with Lloyd's Register


Register for future opportunities with Lloyd's Register
Register for future opportunities at Lloyd's Register


How to apply
If you would like to apply for any of the roles at Lloyd's Register you can apply via the following way:
Apply directly to the job role on the Faststream website

Contact Danielle Pughat the contact details below: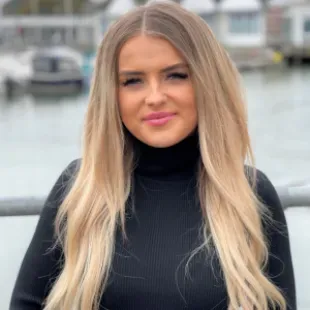 Danielle Pugh
Opportunities across Europe and the Americas
Office hours: 08:30 - 17:30 GMT
Search for jobs with Lloyd's Register.