With the world-renowned CMA Shipping Conference fast approaching, we are excited to share that Martin Bennell, Managing Director – Europe, Middle East, Africa and the Americas of Faststream Recruitment, will be participating in the event as a keynote speaker.
Joining high-profile expert thought leaders for the 38th anniversary of the event, Martin will be taking to the stage to share his unmatched industry knowledge and expertise on shipping and maritime recruitment.
The CMA Shipping Expo and Conference is the largest shipping conference in North America and this year's event is set to be the best yet.
With over 23 years of recruitment experience, Martin is a fellow of the Recruitment and Employment Confederation and is a familiar face in the Shipping industry as well as a regular contributor at key events, and for many years, CMA Shipping.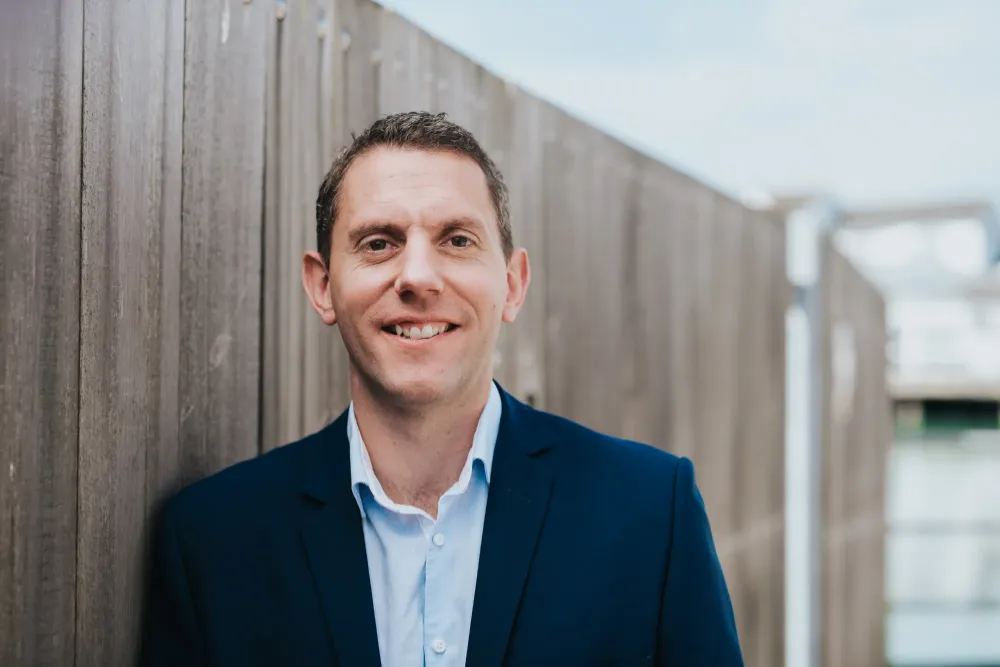 What can you expect?
Martin will be delivering his keynote speech "Hiring and Employment trends in Maritime" in the 'People: Crewing/Ship Management' stream of the conference on Wednesday the 22nd of March 2023 at 2:00pm. The session will look at the rapidly changing market and the people problems that leaders and talent acquisition teams are faced with, including workforce engagement, recruitment, retention, reward, benefits, equity, diversity, and inclusion.
Utilising data and trends from Faststream Recruitment's Employment Surveys, Martin will deliver a session that will explore what people strategies will be needed for the next 12 to 24 months. The unique, global, and extensive insights will expose, highlight, and establish trends across several topics including retention, candidate attraction factors, remuneration, benefits, as well as career progression.
To find out more about attending CMA and the conference, you can view your booking options from here "Hiring and Employment Trends in Maritime" on the CMA website.
Following this session, Martin will join the "Ship Management Roundtable: Crew Supply and recruiting the next-generation of seafarers" at 2:30pm. He will be joined by Prabhat Jha, Group Managing Director, MSC Shipmanagement, Mark Nestlehutt, President & Executive Director, The Seaman's Church Institute and a senior representative from Shulte Group.
The panel will share their thoughts on what we can expect the seafaring profession to look like in the context of the ongoing and rapid adoption of technology and automation, as well as changes linked to decarbonization and how to definitively move from the commoditization of crew to a true HR function for crews onboard.
The panel will discuss topics including:
Attracting and retaining a diverse workforce – casting a wider net and ensuring the safety and wellbeing of all crew

The day-to-day, dealing with crises and supporting our seafarers – what does it take?

What is the elephant in the room?
To find out more about attending CMA and the conference, you can view your booking options from here "Shipmanagement Roundtable: Crew Supply and recruiting the next-generation seafarers" on the CMA website.
Martin Bennell says: "I look forward to attending CMA Shipping each year, and to attend again this year as a keynote speaker and panellist is an honour. Joining well-respected thought-leaders, I look forward to sharing insights on the hiring opportunities and challenges the maritime industry is set to face in 2023 and beyond."
What next?
CMA Shipping starts on Tuesday the 23rd of March 2023, so check out our events page for more information here.
If you plan to hire in 2023 or simply want to learn more about hiring trends, make sure you register to see Martin Bennell speak on the CMA website.