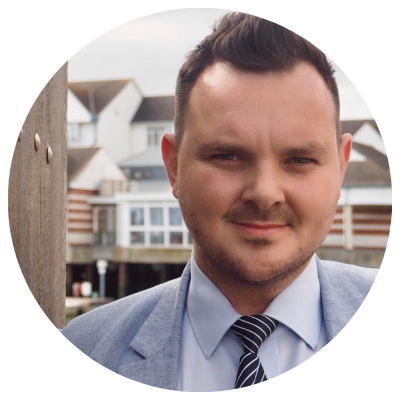 Mike McGrory, Head of Shipbuilding at Faststream Recruitment in Southampton, UK reveals what it really takes to be a highly successful Recruitment Consultant.
​
7:15 am: Before coming into the office, I'll always start my day with triaging my emails on my phone so that the decks are clear, and I know what to prioritise for the day ahead.
7:45 am: With two young children my morning usually starts with the school run. It's like a military operation, we need to be out of the house by 7.45 am. Any later and we're stuck in rush hour traffic.
9: 30 am: I arrive at work, and I make a coffee cafetiere for the team before I start my day. Coffee is an essential part of fuelling my very busy day. On days that I'm not doing the school run, I am in at 8 am sharp for an early start.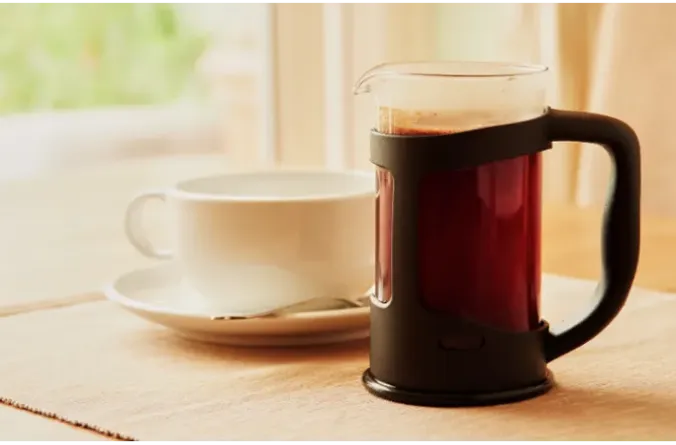 ​
9:35 am: I fire up my computer, log onto the system and get stuck in straight away. The life of a Recruiter entails a lot of work behind the scenes.
10:15 am: As Head of my department, I'll catch up with my team mid-week to ensure we are focusing on the success generating priorities and working as fluidly and dynamically as possible.
11:00 am: I always keep a mental note of the priorities that I need to action after dealing with emails and the team meeting. As a Recruiter, you have to spin a lot of plates, so working in this way certainly helps me. First thing I need to do is call some candidates about a role I'm working on. It's a challenging role but I have five good candidates in mind.
11:45 am: Now it's time to phone the client to get things moving. I prefer to work on the phone and don't like wasting time with emails when I know I can get things actioned more efficiently with a real conversation. If you don't like talking with a variety of people on a day-to-day basis, recruitment will not be for you.
12:00 pm: Lunchtime – which means the daily struggle of choosing between what I've made for lunch or going out for some pub food across the road from our office. I'm often swayed by the latter option, or I'll go out for a walk to unwind and clear my head.
​
1:00 pm: There are three non-negotiable things I do every afternoon:
Review the jobs I'm working on and do anything I can do to find the best candidates for my clients

Business development

Check-in with my team to see if there is anything I can support them with
2:00 pm: This is always my business development (BD) power hour. BD is my main strength and has made me a lot of success, so I prioritise it over everything.
3:00 pm: I've finally managed to get some traction with a company I have been wanting to work with for a while. We haven't quite secured it just yet but it's time to get the ball rolling.
3:05 pm: I head upstairs to seek the support of our Marketing department. I need to get a proposal over to the client, fast. Working well with our many support functions is key.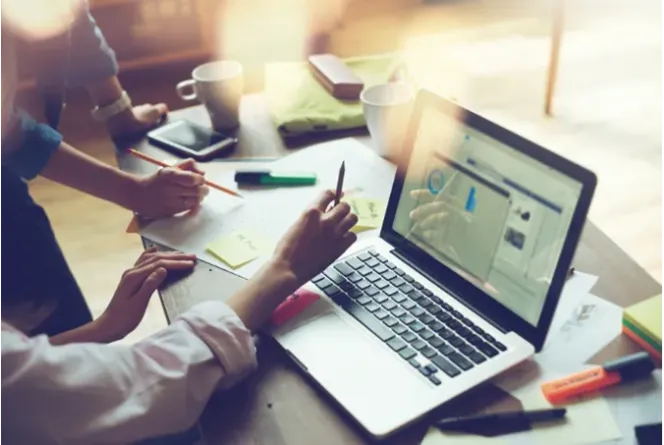 ​
3:30 pm: The proposal is ready to go so now it's time to start contacting candidates about this opportunity. You can never speak to enough candidates. Remember, your network is the source of your success.
6:00 pm: It's been a busy day but it's time to go home and see my family. They are the key reason I am motivated to work so hard. If you are prepared to do so, you'll definitely reap the rewards as a Recruiter.
If you're interested in a career with Faststream, please get in touch by filling out the form below.
​
5 ways to attract maritime talent in Singapore
Singapore's maritime sector has long been a cornerstone of the nation's economy and a global hub for maritime activities. However, in an era of rapidly advancing technology and evolving sector dema...
The changing landscape of compensation and benefits in maritime
In today's rapidly evolving maritime sector, understanding the intricacies of compensation and benefits has become paramount. The dynamics between individuals and their compensation packages in the...
Results from the Superyacht Captain Survey Revealed
The world of superyachts, with their opulent luxury and breathtaking oceanic journeys, has long captivated the imagination of those seeking a unique and exhilarating career path. At the helm of the...
The most important people issues in maritime
In the ever-evolving world of maritime and employee relationships, the adage holds true: "The more I know, the more I realise I don't know." Let me start by telling you what I do know…. The relatio...
Results from the Senior Maritime Executive Survey 2023 revealed
In the vast expanse of the maritime industry, the horizon is ever-shifting. As we stand at the helm, our role as senior executives is not merely to maintain course but to chart a journey toward the...
Results from the Superintendent Employment Survey 2023 revealed
People strategies across ship management continue to dominate conversations but this year we have seen a notable shift from a need to not just attract new talent but a heightened focus on retaining...
Global Leaders in Maritime Breakfast Conference
On Tuesday the 12th of September, Faststream Recruitment will be hosting our Global Leaders in Maritime Breakfast Conference, part of London International Shipping Week. This is an exclusive event ...
Faststream expands operations into Denmark
Faststream Recruitment, shipping, maritime and energy specialist recruitment agency, has announced the expansion of its operations into Denmark. The expansion is a strategic move aimed at increasin...
Faststream Recruitment Group Appoints Martin Bennell as Chief Operating Officer
Faststream Recruitment Group, a global people specialist, is pleased to announce the promotion of Martin Bennell to the position of Chief Operating Officer. Bennell, who has been with the company s...
Results from the Singapore Maritime Employer & Employee Surveys revealed
The maritime sector is experiencing a time of transformation. As the talent market continues to transition and become increasingly complex, maritime businesses will need to understand candidate tre...
The Talent Market in Transition – A Lunch Forum by Singapore Maritime Foundation and Faststream Recruitment
April 2023 saw the international community gather for the much anticipated Singapore Maritime Week, held from the 24th to the 28th of April 2023. The week encompassed a diverse collection of flagsh...
Maritime Sales Survey 2023 Results Revealed
The maritime sales landscape continues to transform, as the market changes and becomes increasingly complex. In response to these changes, we've seen that maritime businesses are seeking to grow an...