Back to Clients
About MSC Cruises
​Faststream Recruitment is in an exclusive partnership with MSC Cruises to recruit and hire the new build site teams across Europe who will be critical in MSC's 10 year, 19 cruise ship new build programme.
MSC Cruises is investing €15.4 billion across all classes of vessels in their new build programme to show their commitment to sustainable growth over the next 10 years, ensuring stability and longevity for the teams involved. MSC Cruises have also announced a concept agreement for an additional four new builds with a further investment of €4 Billion.
The new build projects will be located in France and Italy offering a variety of specialist roles critical to aiding the growth opportunities for MSC Cruises. With big ambitions to increase their passenger targets from 1.97 million in 2017 to in excess of 6 million by 2026, this new build programme is an opportunity not to be missed.
​
Learn more about MSC Cruises:
Headquartered in Geneva, Switzerland, MSC Cruises are a part of the MSC Group, the leading privately held Swiss-based shipping and logistics conglomerate with over 300 years of maritime heritage.
Find out more about:
​
Why choose MSC Cruises for your career
MSC Cruises are an established major cruise line but are still growing at a rapid rate and need the very best people to join their team. Joining MSC Cruises provides the unique opportunity to join a truly visionary business as they deliver outstanding contemporary and luxury cruise experiences around the world.
A career with MSC Cruises will provide you the opportunities for personal growth and career development in a company with strong values and visions. Whilst being a part of an unconventional working environment, where no two days are the same.
MSC Cruises have big goals and you could be a part of it.
They are currently doubling the guest capacity of their new ships and have emerged stronger from the pandemic with their commitment to achieve net zero greenhouse gas emissions from their marine operations by 2050. In a mission to achieve this, they need ambitious, enthusiastic and talented professionals to support with vision.
​
Benefits of working for MSC Cruises
MSC Cruises offer competitive salaries in a competitive industry with employee benefits including:
​Competitive salary

Accommodation

Transportation
​
Get connected with MSC Cruises
You can follow MSC Cruises for all their latest news on:
​
Current opportunities at MSC Cruises
​
MSC Values
The MSC values are at the heart of the company and are fundamental to supporting the MSC vision, shaping its culture and establishing its future direction.
These values are our guiding light. They set a clear path for us to follow, they help us to grow together in the right direction and they provide all of us with the spirit of success.
The MSC values are:
We are a family company

We have passion

We are in continuous evolution

We care for people

We believe in equal opportunities
​
How to apply:
If you would like to apply for any of the roles with MSC Cruises, you can apply via the following way:
Apply directly to the job role on the Faststream website

Contact Mike McGrory on the contact details below: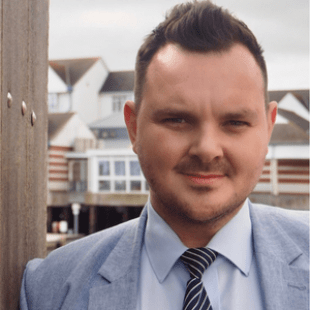 Mike McGrory
Head of Shipbuilding
Office hours: 08:30 - 17:30 GMT
Contact Mike McGrory to find out more about working for MSC Cruises.