At Faststream Recruitment, we value the success of our employees and their hard work. We recently caught up with Serene, Lead Recruitment Consultant of Faststream's Marine Division in Singapore.
​In this interview, Serene shares an insight into her recruitment career, career highlights and the skills and tips that she attributes to her success.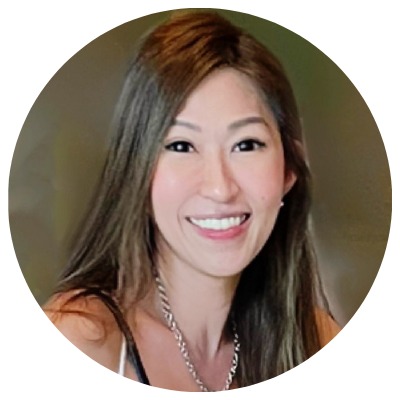 ​
What is your career background and what did you specialise in before joining Faststream?
Before embarking on my recruitment career with Faststream, I worked in a Sales role within the Freight Forwarding, Logistics and NVOCC Shipping (Non-Vessel Operating Common Carriers) sector for eight years. I also had the unique opportunity to relocate to Sri Lanka for four years with my husband for his job, but we decided to come back to Singapore, where I worked in banking for three years before joining Faststream.
Having already had some great experience within the industry, I believe this has helped me tremendously in my role at Faststream.
What attracted you to start a career in recruitment and what enticed you to apply for a role at Faststream?
Initially, I had never considered a career in recruitment but with my strong background in sales, combined with my passion for networking, the role sounded like a great fit.
Faststream Recruitment is highly regarded and well-known within the industry as people specialists in Maritime and Shipping, so when an opportunity presented itself to join the business, I thought it was a fantastic chance to reconnect with my ex-colleagues, friends, and network that I have met throughout my career.
What was the recruitment process like?
The interview process was extremely fast and straightforward. I met with Jason Nangle, Manager Director at Faststream at the start of the week and two interviews later, I was delighted to be offered the job as a Recruitment Consultant.
What does your role entail and what do you like about it?
I work as a Recruitment Consultant within the busy and thriving Asia-Pacific Marine team. With so many opportunities to recruit for, my role is fast-paced and extremely varied but what I really love about my job is the networking.
I am very passionate about networking with industry professionals and the people that I have met throughout my professional shipping career and placing them into a more exciting and rewarding job.
What skills have you transferred from your previous sales role into your new recruitment role?
One of the most important skills that I always continue to use is good communication skills. I cannot stress enough how important it is to have the skills to communicate with your clients, candidates, and colleagues efficiently.
Good networking skills are also important for building strong relationships with industry professionals, clients, and potential clients. Before working in Sales and Recruitment I considered myself an introvert, but when I came into the workforce and had the opportunity to meet new people, I realised I'm actually very extroverted. I really enjoy meeting my clients and candidates face to face, and equally love working in a thriving office environment.
What do you like most about living and working in Singapore?
Singapore is a great place to live for many reasons, but the country's dedication to safety and security is awesome. It is a really friendly place, so my advice would be to be genuine and kind.
Singapore is known for its diversity of food – with the Faststream Singapore office being in such a central location, where do you like to take your lunch break?
There are endless choices for places to eat in Singapore, but I prefer to eat local cuisine that is fresh and healthy. I often go to Mary Lee's Corner located in Change Alley Mall, where the food is great and inexpensive. You can buy lunch with protein, rice, fresh vegetables, and a tea for $8 Singapore Dollars.
If someone from a sales background like yours is considering a career in recruitment, what advice would you give them?
You will encounter setbacks, but it is important to stay positive, have resilience and move forward. You can influence a client or candidates' decision to a certain extent but there are some things that you can't control. For example, a candidate may pull out of an opportunity because the salary is just slightly under what they want.
You also need to have good listening skills to understand what your clients and candidates want and need, as well as your colleagues.
What is it like working at Faststream?
The team is great, and we have such a close-knit bond that can be rare to find in other businesses. The culture is fantastic because everyone is supportive of one another and very social.
I don't like to get involved in office politics and there is none of that at Faststream, we all respect one another and prioritise open communication.
If you're interested in a career with Faststream, please get in touch by filling out the form below.

​

​
​Martin Bennell announced as keynote speaker at CMA Shipping
With the world-renowned CMA Shipping Conference fast approaching, we are excited to share that Martin Bennell, Managing Director – Europe, Middle East, Africa and the Americas of Faststream Recruit...
​The Cruise Survey 2023 – Take part
​Calling all cruise professionals, the cruise survey is back for its second year, and we would love for you to take part. Take part in the survey here​How long will the survey take? We understand t...
​Maritime and Energy Events to attend in 2023
​2023 is set to be one of the greatest years for events taking place across the diverse world of maritime and energy. We attended many extraordinary events in 2022, but in 2023, we look forward to ...
Superintendent Employment Update - Winter Edition
Listen to this insightFollowing the launch of our Superintendent Report in the summer, we have continued to monitor the trends in employment and recruitment in the superintendent profession from b...
7 Hiring Trends in Shipbroking for 2023
Listen to this insight​The commercial shipping sector is booming, particularly in the world of shipbroking. As a result, we have witnessed the demand for shipbroking professionals reach an exponent...
5 ways to set your new hire up for success
Listen to this insight​Despite common misconceptions, the hiring and onboarding process doesn't end once your new hire has joined you. It's not just the first day, or even the first week that is fu...
Fail to plan, prepare to fail
If you are a maritime leader and succession planning is not the top talking point of your people strategies, you are not alone. Yet, in an ever-changing marketplace, I am becoming a strong advocate...
How and why upskilling can improve career growth in Maritime and Shipping
We live and work in a time where job security no longer comes from being employed, but from being employable. So, how do you remain employable in today's fast-changing maritime sector?Well as the A...
Results from the Naval Architecture Employment Survey 2022 Revealed
In June and July this year, we conducted an extensive, global survey and connected with thousands of Naval Architects and Marine Engineers to gain a unique insight into their views, opinions, and f...
Why do candidates withdraw from job offers?
Let me start by saying that whilst some candidates do withdraw from a job offer, this is not the norm. Changes in the marketplace have influenced some candidates to withdraw from job offers and the...
How to keep your new employee engaged - from job offer to start date
​You have spent time attracting and interviewing candidates. You have made a great job offer, and this has been accepted by your favourite candidate. They have signed the contract, handed in their ...
How to get your job offer accepted
You have put the time and effort into recruiting for your job opening and you have identified the best candidate for your role. Now you are ready to make the job offer that will secure them as a ne...