Global people specialists in Shipping and Maritime recruitment Faststream has appointed Jason Nangle as Managing Director. Jason previously held the position of Director within Faststream and will now take full responsibility for Faststream's Asia-Pacific business unit.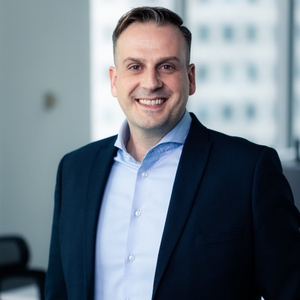 Jason is a seasoned recruitment professional having spent nine years within the sector. Starting his recruitment career in the UK as part of Faststream's Shipping division, after three years of strengthening his knowledge of the EMEA region, he sought a new challenge, relocating to Singapore. His success in this new region earned him a promotion to Associate Director in 2017 and then Director in 2019. Jason has been with the Faststream Recruitment business for over nine years and has worked his way up from Recruitment Consultant all the way to Managing Director.
Commenting on the appointment, Faststream Recruitment CEO and Founder Mark Charman says:
"Jason is what the Faststream Recruitment Group is all about, developing and promoting home-grown talent. Jason has had a positive impact on Faststream's operations within our Asia-Pacific businesses over the last six years and under his leadership, the business continues to strengthen. Jason brings with him many years of recruitment expertise which has added immediate value to our service offering."
Commenting on his appointment, Jason Nangle says:
"Faststream is arguably the biggest name in Maritime recruitment globally and my aim is to cement and defend this position whilst driving expansion across the Asia-Pacific region."
Founded in 1999, the Faststream Recruitment group employs over 100 staff across the Americas, Asia-Pacific, Europe, Middle East and Africa.